Blue Gold Project 
Currently available for option. Contact Denis Pelletier: BridgelandMinerals@gmail.com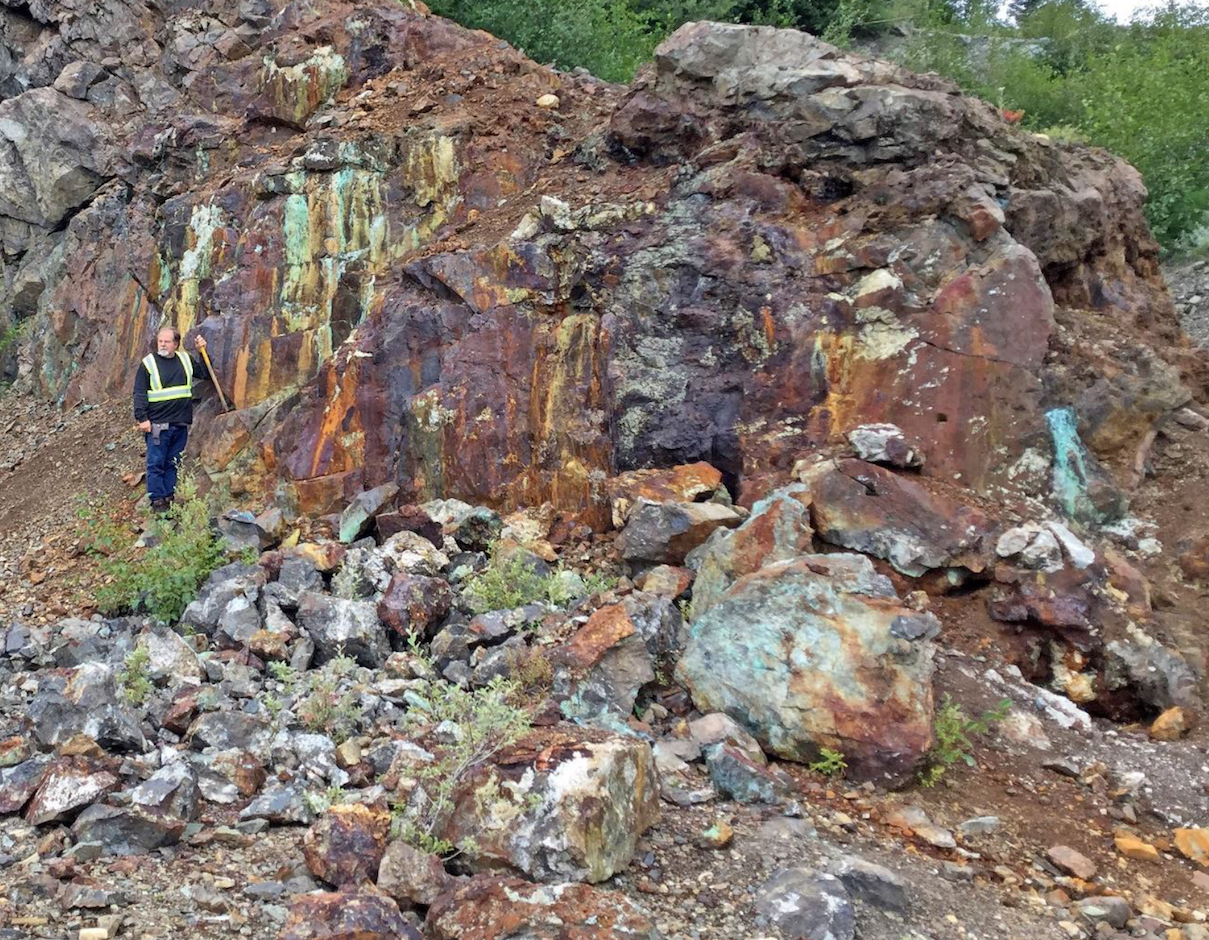 Bridgeland's 100% owned Blue Gold Project (formerly known as the Merry Widow project) is located on Northern Vancouver Island, 42 kilometers by road south southwest of the town of Port McNeill, B.C.
The project consists of 6 MTO located mineral titles totalling 2,288 hectares and 57 Crown granted mineral claims totalling 818.73 hectares.
These properties host two former operating mines and 24 Minfile occurrences. The Benson Lake Mine hosts 'developed' reserves of 454,449 metric tonnes averaging 1.3% copper, 0.6 grams (.02 Oz/ton gold) and 33% iron (COMINCO 1973) and the former Empire Mine (Merry Widow sulphide deposit) hosts a current 43-101 resource of 950,000 tonnes ('measured plus indicated') averaging 2.03 g/t Au, 5.64 g/t silver, 0.34 % copper and 0.013% Co with an additional 120,000 tonnes classed as inferred averaging 1.2 g/t Au, 2.8 g/t Ag, 0.13 per cent Cu and 0.008 per cent Co. (Giroux, 2007).
Regionally, North Vancouver Island has produced over 1.3 million ounces of gold (Benson Lake/Coast Copper, Yreka and North Island Copper Mines) with at least 2.8 million additional (43-101 compliant) ounces indicated.
The property is excellently situated with regard to infrastructure, power and proximity to tidewater shipping. All parts of the Blue Gold Project are readily accessible from Port McNeil, Port Hardy or Port Alice using a network of all-weather well maintained industrial roads. Marine facilities are available at all three local communities with hydroelectric power crossing the northern boundary of the property. Port Hardy is the main distribution center for northern Vancouver Island, with an Canadian Federal airport hosting 3 daily flights to Vancouver, a hospital, schools and a college. Port McNeil, 42 kilometers distant, is also available for supplies, equipment and accommodation.
NOTE: We have a 126 page internal report that is currently being completed on this entire camp.